Dr. Sandhya Bhadane

Shreenivas Bhadane my son had joined APMA for test series for Neet 2022. It was a great experience . It really helped him to practice Neet level questions.They have a good question bank with wide variety of Neet oriented questions. Dr. Prabhu's timely guidance helped him boost his Neet preperation.Thank you so much team APMA.
Dr. Sandhya Bhadane
(Mother of shreenivas Bhadane)
Dr. Ruchira and | Dr. Sameer Saxena.

At APMA, academics, the core of preparations for NEET is well taken care of by able and supportive teachers.  Feedback and doubt-solving are always welcomed and teacher – student discussions are scheduled at regular intervals. Focus is only NCERT based as prescribed by the NTA.
NEET preparations primarily need coaching and studies but at the same time, there are elements of mental strength, reassurance, self-confidence, and most of all sustained focus coupled with planning. Raavi was raised from episodes of self-doubt to confidence and, she was always reassured she was on the right track or corrected to the right path when she deviated. APMA ensured her focus stayed and helped her to meticulously plan her studies. APMA believes in a holistic approach to the examination and it works.
You are monitored at every step. Pressures of NEET are ably handled by counselors. APMA is cautious to not overburden the student leading to an unnecessary 'burnout '.  APMA is family, and if you trust your family, then trust APMA.
Dr. Ruchira and | Dr. Sameer Saxena.
(Parents of Raavi Saxena)
Dr. Kavita & Dr. Sanjay Veer.
The Performance Enhancement Programme designed by APMA was an excellent way to understand the student's strengths and weaknesses. Most importantly, it was tailored specially for each one of them and helped in thorough analysis. The tests are all strictly NCERT based and are a mirror for the student's preparation.
Throughout the journey, the entire faculty of APMA has been very supportive, not only in the academic part, but also to motivate and guide the students in the right direction.
We, as parents, are very grateful to Prabhu Sir and the entire team of APMA for their time, encouragement and sincere efforts. You have had quite an instrumental role in climbing this mountain called NEET.
Dr. Kavita & Dr. Sanjay Veer.
(Parents of Shruti Veer)
Mrs. Aarti &Mr. Anand Kanyalkar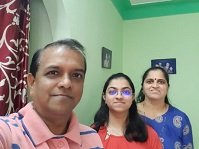 Thank you very much to Doctor
Abhang Prabhu medical academy
it's not an academy it's a Gurukul, where I found faith in Guru's students and Students on Guru.
 I am very grateful to Doctor Abhang Prabhu Sir, an energetic, disciplined, confident, and talented person, and his whole team.
In a systematic way, they shape the diamonds. I do not have words to express my gratitude.
All teachers Sachin Sir, Hemal Sir, Tejas Sir, GS Sir, DM Sir, Natu Sir, Himani ma'am, Sheetal Ma'am, Ami ma'am, Forum ma'am, and entire team who put their all efforts to teach and guide the tricks of MCQ, their short forms to remember the information.
I am also thankful to the coordinator of this Gurukul, Yugandhara madam, Sanit Sir, and their colleagues.
Thank you once again to Prabhu Sir for giving me confidence right at the initial stage that Vaishnavi has talent and she will definitely crack the NEET with a good score as a part of this team.
Mrs. Aarti &Mr. Anand Kanyalkar
(Parents of Vaishnavi kanyalkar)
Dr. Dasmit Singh.

APMA…the need of our times:
In competitive times such as these, what better to expect than a coaching class so focussed on whetting out the student's potential? APMA is all that and much more.
The polish that they are able to give to the student and get them to perform in a high-strung environment, under the weight of intense competition, is absolutely exemplary.
Their follow-up for each student and individualized approach, over and above the attention to detail, is their innate strength which helps each child to aim and perform way above their natural ability.
Kudos to APMA for helping my daughter and I am sure they will go a long way in benefitting protean other students to crack the
NEET exam
.
Dr. Dasmit Singh.
(Father of Hunar khokar)
Dr. Trupti | Dr. Pankaj Deshpande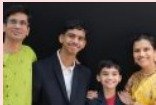 Atharva was struggling to get past even 500 in his class FSTs and was very low in confidence when he joined APMA crash course and test series, which proved to be a game changer for him in just 2 months' time. The teachers were extremely supportive and guided him wonderfully to better his performance. Prabhu sir's specific instructions along with his and his team's motivation and result-oriented approach helped him to achieve his best score in the final exam. We are glad that in Dr. Prabhu, our son has found a true mentor who really brought out the best in him.
Dr. Trupti | Dr. Pankaj Deshpande
Atharva Deshpande Parents
Dr. Gautmi Phadke | Dr. Sachin Phadke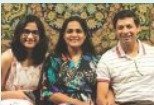 I would like to take this opportunity to express my gratitude towards the APMA team and Dr. Prabhu himself. My daughter was studying sincerely and dedicatedly for more than 2 years. When we met Dr. Abhang Prabhu and his team, instant sparks were lit.
Dr. Prabhu helped my daughter change her set patterns. He introduced newer corrective measures. A PARADIGM SHIFT resulted in deep motivation and she saw her priorities in different light. This awareness scripted in the final two month's journey will pay rewards handsomely!!
We as her parents are immensely grateful to you Prabhu Sir, for personally investing your precious time, proactive energy and spirited encouragement above all for shaping her success story.
Dr. Gautmi Phadke | Dr. Sachin Phadke
Ananya Phadke Parents
Mrs. Sanjana Agrawal | Mrs. Sanjana Agrawal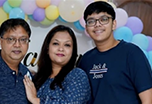 My journey with Dr. Abhang Prabhu Sir and the entire team of APMA was very nice and fruitful their motivation and positive approach towards the children was very helpful and gave them the opportunity to go ahead and fulfill their dreams. I would like to specially thank APMA team for all the guidance and moral support they gave Mohak in the last 2days. Thank you so very much for all the great efforts put in by your team.
Mrs. Sanjana Agrawal | Mrs. Sanjana Agrawal
Mohak Agrawal Parents
Mrs. Archana | Dr. Parag Sancheti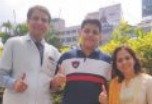 In the middle of the previous class course, Aman started losing his focus resulting in deteriorating performance and lost confidence. Prabhu Sir's well-placed systems and his interactive sessions along with Team APMA's constant guidance, detailed study material and ncert based test series helped Aman improve tremendously. APMA is a very comprehensive coaching academy which understands the student's needs, strengths and weaknesses and guides each one with a game-changing tailor-made program. We are thankful to Prabhu Sir for his timely intervention, help, inspiration, and guidance.
Mrs. Archana | Dr. Parag Sancheti
Aman Sancheti Parents
Dr. Sheetal Shrigiri | Dr. Sagar Shrigiri
The APMA test series were very comprehensive and gave students a fairly accurate idea of the actual NEET exam. The revision lectures and physics tests were interactive with active student participation. Most importantly, the guidance from team APMA changed the study pattern from random to exam-oriented. Individual performance analysis was followed by motivation, specific advice and practical tips regarding the exam, which proved to be instrumental in improving the final score.
We are indebted to Dr. Prabhu and team APMA.
Dr. Sheetal Shrigiri | Dr. Sagar Shrigiri
Sairaj Shrigiri Parents
Mrs. Prajakta | Mr. Nitin Tappe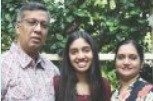 We would like to share Anushka's journey with team APMA and would like to express our gratitude towards Prabhu sir and his team. It was a time when Anushka and we were clueless on how to improve her performance. This is where APMA's individual approach helped her immensely. Their NEET standard papers gave enough ideas on which topics to improve as well as how to study topics which needed NCERT reading. Their proactive approach and equal interest in each student is highly effective & appreciable. They tried to understand issues faced by Anushka and gave many individual recommendations and not generic which is applicable to all. Special thanks to Dr .Prabhu for being a mentor to Anushka.
Mrs. Prajakta | Mr. Nitin Tappe
Anushka Tappe Parents
Dr. Himani Tapasvi | Dr. Sachin Tapasvi

After witnessing the sky rocketing qualifying scores of NEET year after year, we realised that, this is not going to be so simple as we had thought. That's when we got in touch with Dr. Prabhu. The one-on-one interaction, customized personal attention and a goal based directional approach made the difference.
That's when we realised the difference between a ' Teacher and a Coach. ' We cannot thank TEAM APMA enough for their timely contribution towards our son's success.
Dr. Himani Tapasvi | Dr. Sachin Tapasvi
Vinayak Tapasvi Parents
Taanya Talreja

We are very thankful to Dr. Abhang Prabhu, Prof. Sachin and the entire Biology team for their continuous guidance and support in the last two years of coaching. The in-depth teaching, regular doubt solving and numerous test series helped me achieve my score in NEET 2021. In spite of the lockdown, the teaching continued smoothly and with their up-to-date technology, we were easily able to adapt to the online platform.
Taanya Talreja
NEET 2021
Sairaj Shrigiri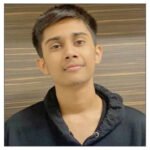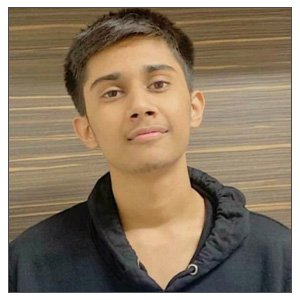 APMA provided Ncert based teaching to us. Especially for Biology, they were extremely keen about reading NCERT textbook thoroughly. We solved optimum number of tests; neither too less nor too much bombardment. We got sufficient time to analyse our performance and correct mistakes. I was made to understand that there is no such thing as boring chapters; one has to study entire syllabus. All topics are important and one cannot have personal likes and dislikes .Persistent attitude of Prabhu Sir helped me to stay focused and make maximum utilisation of study time. He also pinpointed my weaknesses and guided me in overcoming them.
The systematic approach helped to improve score immensely.
Sairaj Shrigiri
Vinayak Tapasvi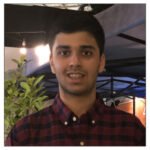 I would like to thank team APMA for their guidance right from the beginning as I started preparing for NEET examination. How to approach the paper in those crucial 180 minutes was the most important guidance I got. Even today, APMA team is helping us in medical college admission process. Constant motivation by Dr Prabhu Sir and his team were pivotal for my success. The personal enhancement program was customised according to my strengths and weaknesses and it helped me to improve my scores in all the three subjects. The mock test series questions were reflective of those asked in the NEET exam and so it gave me a sense of being well prepared before the exam. I would like to thank APMA team for playing an instrumental role for my success and my holistic development as an individual.
Vinayak Tapasvi